If you want to order Togo, please call the restaurant (714)505-6738.

(The prices online are different)

Thank you! Lunch, Lunch Special, Uncategorized
Lunch Mix & Match Combination
$22.00
(Pic: New York Steak and Shrimp)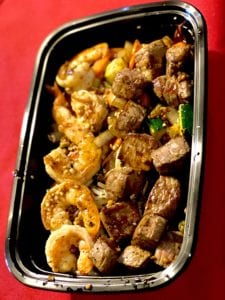 Served with Beef Onion Soup, Hibachi Vegetables, and Steamed Rice. Select (2) items (cannot choose 2 steaks or same item twice).